The Trusted Child Care Centre on the Gold Coast
Nurturing Care • Imaginative Education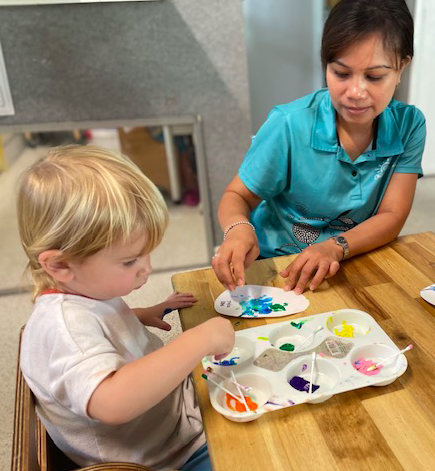 At Benowa Children's Centre's, we understand the concerns that parents have regarding their child's learning and development. This is why we have built our Early Education service upon a strong set of values and a solid philosophy.
As your bundles of joy begin to grow, it's only expected that you want to find a childcare service that ensures they develop and learn in the right environment.
While we believe that a child's best teacher is their family, we ensure that our childcare centre provides children with a supportive and safe learning environment for them to create, explore, grow and learn. We want to work with each family to ensure your childcare decision fits and that children are well equipped for future education.
We provide quality childcare services for babies (aged 6 weeks) through to pre-primary. We also offer before and after school care, for surrounding schools, and vacation care (prep – 12 years). 
To discuss our childcare services further and to discover whether our centre may be right for you and your child, don't hesitate to get in touch today. We're always happy to answer any questions families may have about what sets Benowa Children's Centre's apart from others on the Gold Coast.
We are situated in Bundjalung Country, home of the Kombumerri people.  
Ngaio binamagi ganyu maibin gulli jaguna, wulagi unya gulgungur karulbah ngajung-galibah, tunnebei kang ga ganyu gaureima, budjeram, nga kahngah karul maibin'gaia.
Benowa Children's Centre's would like to acknowledge the Traditional Custodians of this land. We pay our respects to the Elders past, present and emerging, for they hold the memories, the traditions, the culture and hopes for all First Nations Peoples.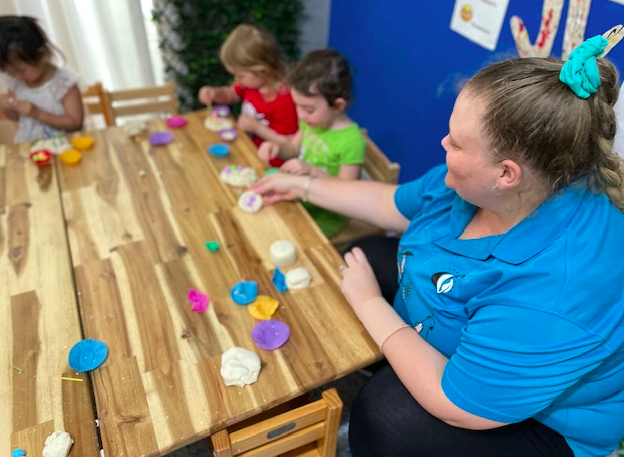 Benowa Children's Centre
5539 6144
198-200 Ashmore Rd, Benowa 4217
Opening Hours – 6.00am to 6.30pm, Monday – Friday (closed public holidays)
Benowa Children's Centre's is much loved and highly regarded. Our central Gold Coast Early Education service provides children with a comfortable homely environment, large yards for outdoor play, an onsite swimming pool and an onsite junior gym. 
Bush Kindy Explorers
Unique to Benowa Children's Centre and included in our fees, Bush Kindy Explorers has set the benchmark for nature-play programs in Australia. This exciting pre school nature based, educational program introduces children to nature and our unique Australian environment. It recognises the significance of land in Aboriginal culture and encourages children to reconnect with and appreciate nature while learning how to work together and take turns in a small group environment.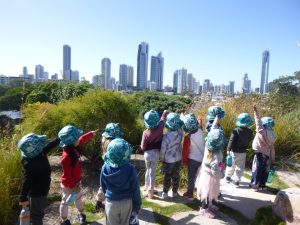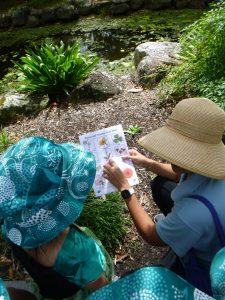 Come and Play!
We'd like to invite you to share a FREE play date with your child at our centres to experience first hand our supportive environment and quality education and let your child play and bond with the other children.